Walt Taylor
President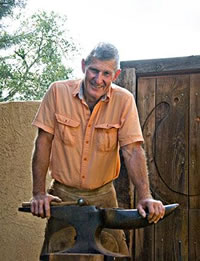 Walt was raised in Western Colorado where he began shoeing horses on a dude ranch in 1948. His lifelong work in footcare and farriery has led Walt to shoe horses and judge farrier competitions all over the world. From 1989 to 2003, he and Dr. Tina MacGregor led Working Together For Equines, Inc. a "whole horse" equine welfare charity. This Third World work included training farriers, veterinarians, saddlers, and other care-givers in correct practices of animal husbandry to increase the productivity of horses, dokeys, and mules to better people's lives, and to reduce suffering of animals caused by neglect and poor care. They worked with Ministers and Departments of Government, Non-Governmental Organizations (including several international equine welfare charities), colleges and universities, racing commissions and authorities, and local municipal officials to develop and sustain indigenous training and horse-husbandry programs. Work was done in many States of Mexico, several islands in the Caribbean, the Middle East, Greece, Morocco, Algeria, and Tunisia in North Africa, India, the Republic of South Africa, Turkey, and Latvia.
Walt conceived the American Farriers Association (AFA) in 1969. The AFA was chartered in May, 1971. He served as President of the AFA for 15 years. He remains active in the AFA. He helped establish many of the programs and activities of the AFA that are cornerstones of the organization.
These include:
Voluntary Farrier Certification Program
Cultural Exchange Program
A journal for farrier and client education
Liaison with the American Horse Council
Liaison with the American Association of Equine Practitioners
The Farrier Industry Association
The annual AFA Convention and Trade Show
Support for veterinary student training in footcare and farriery.
Collaboration with the Japan Farriers Association, the National Master Farriers, Blacksmiths, and Agricultural Engineers Association in Britain, and the AFA resulted in formation of the World Farriers Association in 1984. Appointed the first President of the WFA, he worked to assist in the formation or reformation of associations for farriers in Ireland, Italy, Jordan, Morocco, Mexico, Jamaica, and Trinidad and Tobago. The European Federation of Farrier Associations was brought to life as a result of the European Union's impact on social and professional activities. In his capacity as President Walt provides liaison with or between farrier organizations, governmental bodies, and educational institutions.
Dr. Koji Sato,
D.V.M
Asian Vice President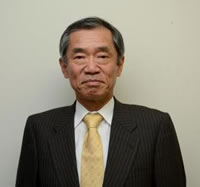 Dr. Sato's career with the Japan Racing Association (JRA) began in 1972. His early work was with Thoroughbred racehorses in the Equine Department of JRA. Later, he moved to the Human Resources Department in personnel management. His following assignments were in the Customer Service Department, the Racing Department, then became General Manager of the Miho Training Center. Miho is the larger of the two training centers for racehorses in Japan. He moved on to become a Director of JRA then was named as the Executive Director of the JRA. He served as Chairman of the Asian Racing Federation, and as a Presidential Counselor for Foreign Affairs of the JRA. After retiring from JRA, he was named President of the Japan Farriery Association on November 5, 2014. Dr. Sato accepted the post of Asian Vice President of the World Farriers Association at that time.
Dr. C.M. MacGregor,
BS, BVM&S, MRCVS, PhD
Secretary-Treasurer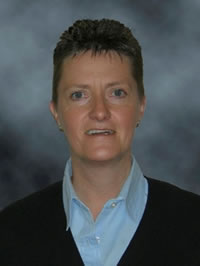 Dr. Tina MacGregor has been an active participant in the affairs of the WFA since the mid-1980's, She qualified as a Veterinary Surgeon at the Royal (Dick) School of Veterinary Studies, University of Edinburgh, in Edinburgh, Scotland. She worked exclusively in equine lameness diagnosis and treatment at the University for 17 years. Dr. MacGregor was a member of the Worshipful Company of Farriers in the United Kingdom, and a widely-traveled lecturer on equine lameness. She helped to establish Working Together For Equines, Inc., a "whole horse" equine charity that was a joint venture of the Royal (Dick) School of Veterinary Studies, the international equine charity World Horse Welfare, and the World Farriers Association. Her work has taken her, literally, around the world on behalf of horses, owners, equine veterinarians,and farriers. Dr. MacGregor has fulfilled her WFA duties for more than 20 years.
Americas Vice President: VACANT
European Vice President: VACANT
Oceana Vice President: VACANT